In 2017 Bowmanview Farms will see the next generation take the reins and continue the passion of farming and land stewardship. Aaron, Tasha, Emma and Aiden Bowman will be generation 5 and 6 and take the family tradition of Farming in Ontario to more than 150 years. Through the generations each family has made changes and this family brings with them new ideas to be initiated that will help to improve our product and ecological footprint.


What's New At the Farm
The Bowman's have been farming in Canada for 161 years. We started near Mount Forest in Egremont Township 1856 and moved to the Durham Region in 1929. Farming is a passion for 5 generations and we are very proud of our agricultural heritage.
The Bowman Family was proud to receive the Canadian Farm Family 150 years from the Durham Farm Connections at their Gala on Thursday evening. The Farm Families who have been farming in Canada for 150 years and currently actively farming in Durham Region were honoured with a gate sign and certificate for their dedication to their agricultural roots. Many are still on the same farm and others have moved here from other parts of Ontario. There are currently 140 families recognized and it is the hope that there will be more who come forward. The group pictured here is from Clarington and is only half of the number of recipients for Clarington. Our family started in Egremont Township in 1856 near Mount Forest. The family moved to Enniskillen in 1929. They have farmed as beef , pig, sheep and dairy farmers over the generations. Watch for our sign on the gate in the near future.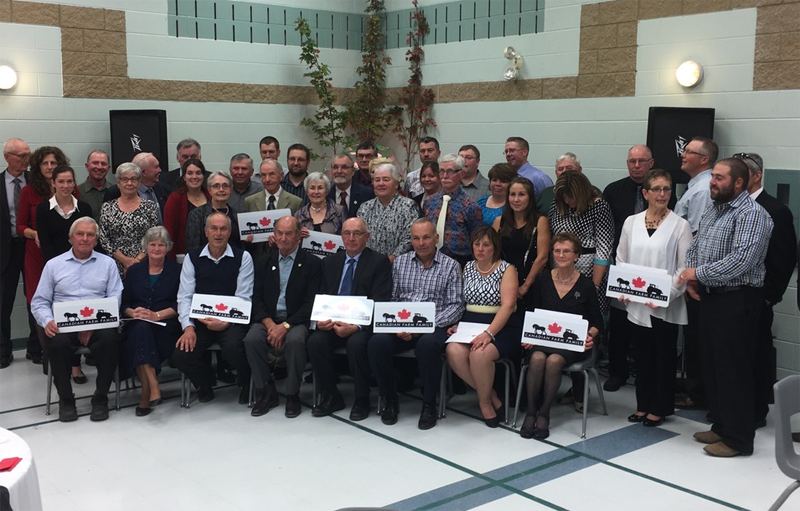 Our barn quilt is complete and on the barn. The history of Bowmanview now Gallery on the Farm in historical form by using a family designed wooden quilt block. 1929 -The year the Bowman's came to the area. The chicken and pig representing some of the early livestock on the farm and the beef cow showing that Thomas Bowman started the beef cattle and Eric returned to the beef cattle after raising Holsteins for many years. Eric's Dad ,encouraged by his father in law AJ Tamblyn, started Bowmanview Holsteins and Eric followed those steps until 2005. We chose Angus as there is a strong family tie to the Angus breed through James Bowman. TWEA represents the Bowman's - Thomas, Wilfrid, Eric and Aaron who will be the 4th generation on the farm Watch as there will be more quilts dotting the countryside in the months to come


We are thrilled to be a part of the
" A Country Path"


A Country Path was created by 11 local businesses and Clarington, Durham and Central Counties Tourism. These businesses are very unique and diversified and are looking forward to sharing their individual talents.

The founding members are proud of the path they have designed for you to follow. It will give you a chance to spend time in a rural restful setting and meet the people who work in a profession they too have created.



















© 2012 Gallery on the Farm. All rights Reserved.

| web design by:

Ideas on Display